UK Gigabit Programme: Cambridgeshire Public Review
Gulistan Ladha
Building Digital UK (BDUK) has launched 'Project Gigabit Lot 5 Public Review' which is seeking information and supporting evidence about gigabit-capable broadband infrastructure within the Cambridgeshire project area.
Connecting Cambridgeshire conducted an Open Market Review (OMR) for Cambridgeshire and Peterborough in December 2020. This review process aims to validate the outcome of the OMR to ensure it correctly represents the information provided by suppliers and that the right areas are targeted for government investment. Stakeholders, including broadband infrastructure operators, ISPs, the public, and businesses, are invited to provide feedback about the proposed eligible areas for government investment (intervention).
The targeted areas are Cambridgeshire, Peterborough, Bedfordshire, Northamptonshire, Essex, Hertfordshire, Rutland, Lincolnshire, Norfolk and Suffolk.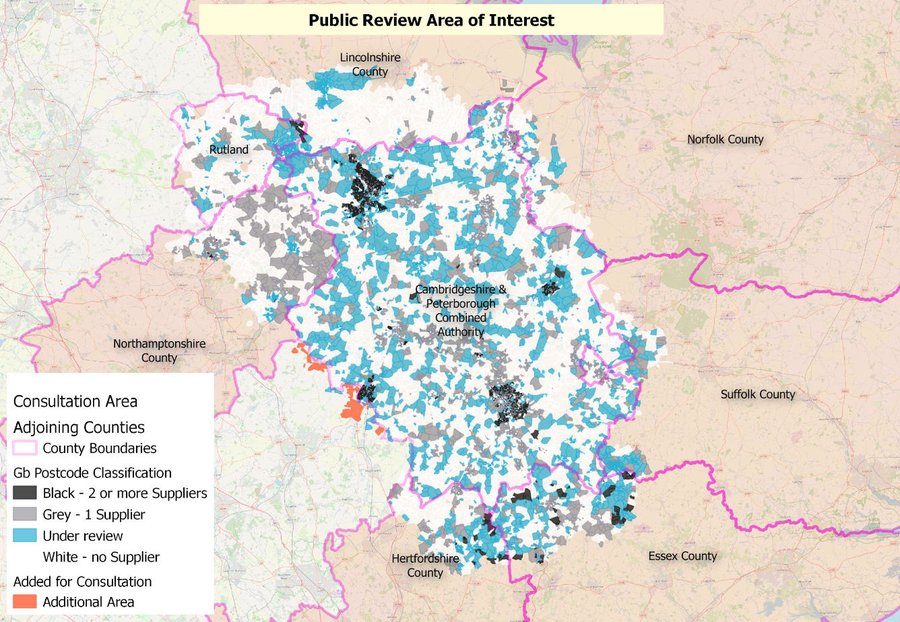 The consultation closes at 11:45am on 8 June 2021.